Do you know the used car you want to buy may have hidden crucial history and not well maintained? Have you ever thought about how to check the car specs by reg number for cheaper?
You may not. But the good news is that it is now made free of cost by The Auto Experts.
When buying a second-hand car, it is imperative to know it from the inside out before committing yourself to believe. Do not just trust the seller's words; "enter the registration number and get the vehicle details" from us, which is comprehensive enough to judge a car's basic specs and it's hidden history.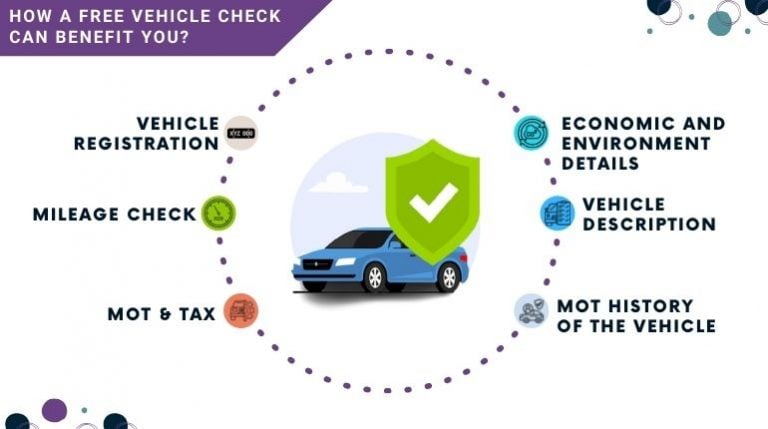 What is a Car Spec Check?
A car spec check by reg number is the fastest and free tool to uncover basic details of any vehicle in and around the UK.
Checking car specifications is highly helpful. For example, knowing the running cost per annum lets you decide that the car is economical. Also, a CO2 emissions check will let you know if the car is ULEZ (Ultra Low Emission Zone) free or not?
As the UK government has announced that where and when ULEZ is going to expand from October 25, 2021, you need to be careful while buying a used car or you may have to face the fine unknowingly driving high emission vehicles in ULEZ. From this free car check, you will know, if the car has met the emission standards specified by the government and all other car stats such as engine performance, power, bhp, etc.
On top of it all, we provide this detailed free vehicle check report to help you buy a car that best suits you or your business needs. Also, know that not every spec check is as detailed as ours.
How to Check the Car Spec by Registration Number and What Detail Will I Get?
You are almost there. Check the car specs by reg if you know the VRM. Below are the car data you get instantly.
Tax costs
Detailed MOT history along with failures and advisories
Tax, Insurance and Sorn status
Mileage record (Estimated)
Technical information
Engine size
BHP (brake horsepower)
CO2 Emissions
Fuel type
Vehicle colour
Make and model
Date of registration
The above information will be helpful to check if the car is hpi clear for free when you plan to buy a used car and know if it fits your needs.
If you want to know the contact number of the vehicle owner, you have to contact the DVLA  and fill v888 form. Note that if you have any valid reason or legal cause, they will provide you with the car owner name and contact details by the VRM. Here's what are the legal cause DVLA might consider to reveals owner information of a car.
What is a GCC Spec Car?
The GCC (Gulf Cooperation Council) spec car means that it is built for the Gulf state as per its environment, driving situations, and weather. Such vehicles may have a different filtration system, power train, and radiator because extreme weather in the Gulf state does not suit simple cars. Simple spec car cannot handle the intense heat, dusty and sandy air, and rough terrains.
You will not find GCC spec cars in the UK unless the vehicle is registered with DVLA.
How to Get Full Car History Check?
You need more data to be sure about buying the vehicle, right? Then try our comprehensive check since this check will provide you with all crucial information on any vehicle. We will charge you some pounds. But we guarantee you that our price is relatively lower than the other providers and our premium car history check is powered by Experian – UK's leading car data provider.
We will provide the following information in our comprehensive check:
Outstanding finance check (Know If the vehicle has any pending finance on it, contact number of finance company and type of finance agreement)
Stolen car check (If the vehicle has stolen complaint in the Police National Database)
Reg plate records (How many number plates a car has had previously)
Keeper's History (How many owners a car has had previously)
Scrapped (If the vehicle has been issued with Certificate of Destruction or Scrapped)
Import check (If the car is imported outside from the UK)
VIN (last four digits of Vehicle Identification number)
Written-off check (If the car is declared as Cat A, B, S or N Insurance write-off)
Mileage check (If the odometer of the car is clocked manually)
5 Band Car price valuation (How much the car worth is)
Get complete car details through our premium vehicle check for £8.95. So you can drive with peace of mind because we make our customers' problems our problems.
How We Differs From Other Vehicle Data Providers?
We are the only provider in the UK who are giving free car check which includes all the basic vehicle information, while other providers like HPI check were charging it £9.99. If anyone gives this for free, you may not get such comprehensive reports from other sources, but how can you be sure it's 100% accurate even if you get it? We get the data from DVSA, DVLA, and VCA to provide spec information even for old car models.
DVSA – From DVSA, we get MOT history, failures, advisory notices, mileage, and MOT test records.
DVLA – From DVLA, we source information related to import/export, scrapped, unscrapped, colour modifications, start V5C date, plate changes, etc.
VCA – From VCA, we get fuel consumption rate, CO2 emissions, and many more.
We are also providing a data guarantee of up to £30,000 for the reports you get, and it is valid for 30 days. So, Trust us, then trust the vehicle you want to buy.
SUMMARY
Get the vehicle details free of cost to help you buy the best car for personal or business use. Plus, you will get all the crucial history of any car from our detailed report, 100% genuine data directly sourced from DVSA, DVLA, and VCA. Grab all this information by entering your reg number, and that's it.
FAQ
Can I check the spec of a car from its registration?
In general, you cannot check a vehicle's specification by providing its VIN because no website designed to give you this information accepts VINs. Registration numbers or number plates are used to save data about a car. Therefore, you will need the vehicle registration number to find out its specs
How do I know the full model of my car?
The Best Way to Find My Car's Make and Model. The back of your car should have the manufacturer's name on one side and the model on the other side. Your car usually has the manufacturer's logo on both sides. An owner's manual usually has the make and model of the vehicle on its cover.